Below is some of our Client List
Glow Signage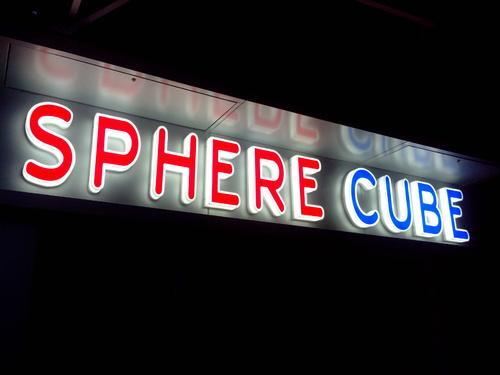 Phone Number: 9840949956
Phone Number: MOBILE VIEWERS To Call Click ==> Ph: 9840949956
Glow sign boards is very good for displaying your company name. As the name suggests it gives a good glow. The name can be read from far away. When the light is focused on it from far away the board glows and shows the name of the board brighter. The glow shine boards is very useful to show directions, to display road directions, etc.  We also do installation of boards anywhere in Chennai and also in other areas. We have team of experienced and qualified person for making the boards. For printing unique fonts we have very high tech machines. It cuts the fonts using very good needle and latest technology. The glow sign or glow shine boards is very important part as it attracts people and displays your business. Axis Letters company are glow sign board makers in Chennai. We are also glow sign and glow shine board suppliers and manufacturers in Chennai. Contact us for great glow sign board designs and images. We are among the biggest glow sign board making companies in Chennai. We provide boards for both retail customers and also for dealers. Dealers can avail the board at low price from us.
Shop / Office - Name Boards & Signage
The name of the shop or office is very important and people select it with great care. The other big thing is that it has to be put on the board. The designs and font chosen by the customer to showcase their business through name board is also chosen carefully. Each an every office and shop use the name board. Gone are the days when only small boards were put up or the name was painted on the shutter top. We have been in the field of making name boards for offices and name boards for shops from a long long time and this experience has given us the edge over other customers. Apart from making the name boards for office and name board for house we also deal in installation of the boards. We are among the best companies dealing in this field. We also deal in metal name boards and general name boards for all types of shops and office. We are office name board manufacturers with good quality and good text designs. From small shop to big corporate office name board is an absolute must and take care of that requirement. Contact our signage maker company for high class office name display board designs and images. We are the biggest manufacturer and supplier all over Tamilnadu. 
3D Letter Signage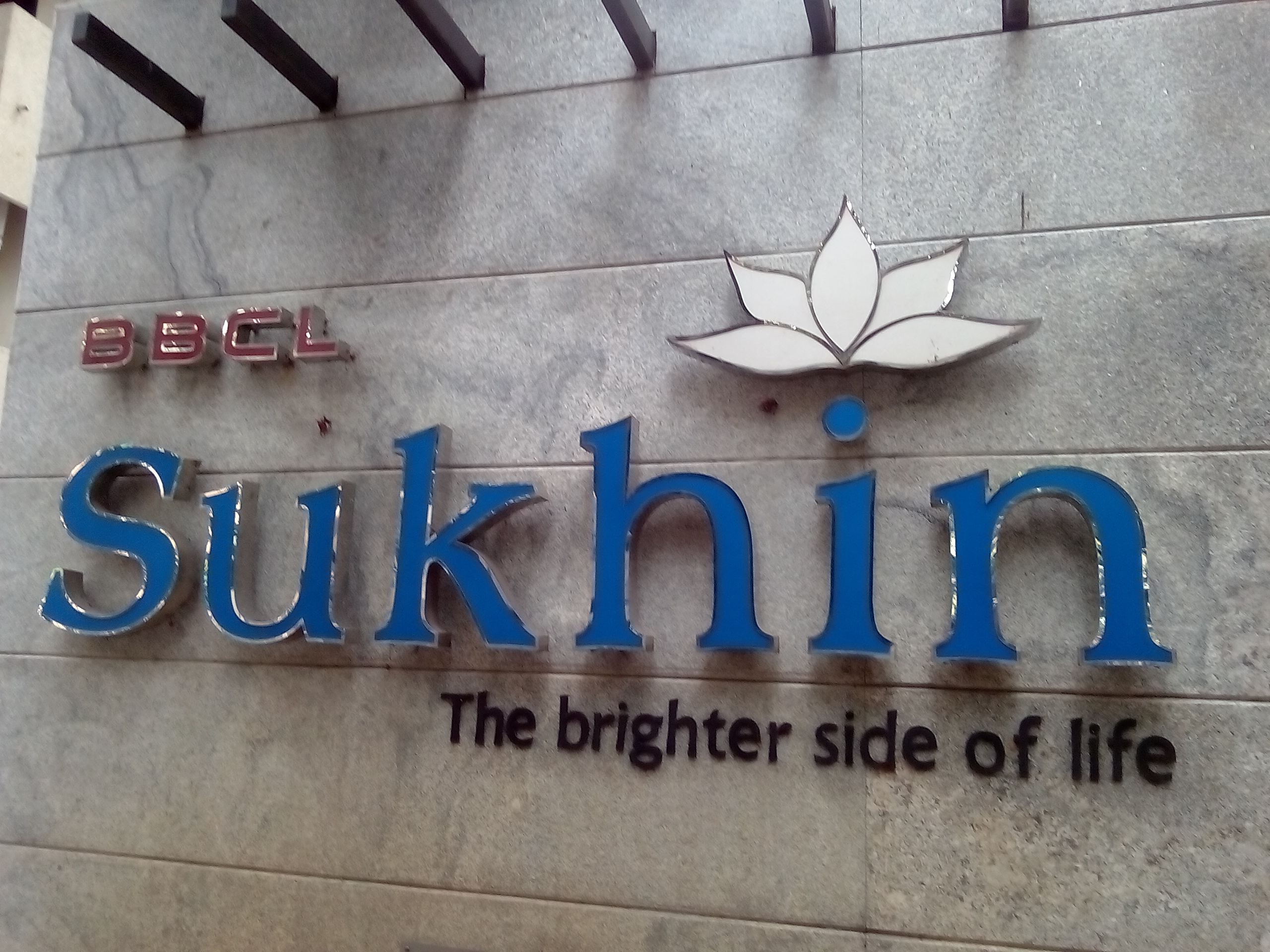 3D means three dimensional. As you would have seen in 3D movies the picture is just like real thing happening in front of our eyes. The same way here we have 3D sign boards. These 3D name boards are made in a special way so that it can be viewed from all the three sides. The 3D name board can be viewed from the front, from the right side and also from the left side. You would have seen that when the board is viewed from left or right the name cant be read properly. Only when the name board is read from the front you can view it properly. Here is a solution which is called 3D name board which clears the problem. The board can be viewed from all the three sides. We have unique designs and great 3d board images. We are a leading 3d name board making company in Chennai. Not only are we makers of the 3d boards for office and house but we also do installation at any place.  he name board made with 3D letters are very easy to read from all directions. We are leaders among the 3D sign board making companies in Chennai. We are also manufacturers and suppliers of 3D Letters boards. Call our executives for great 3d name board designs and images.
Architectural Signage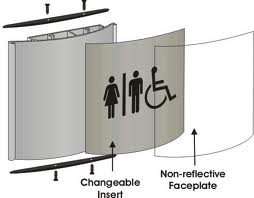 Architectural signage are very important in many places. They are otherwise called as symbols or signals. The architectural signages are used in Shopping Malls, Theatres, Corporate offices, Government offices, Stadiums, Marriage Halls, etc. The symbols such as toilet signs for men and women, the sign of parking, the sign of where you can find lift, the sign of reception, lobby, etc. These are very basic and compulsory signages which are required. Axis Letters is a company which is a leading Architectural Signage board makers and dealers in Chennai. We manufacture these boards which are of good quality. We use very unique and high quality designs and images. We offer them at reasonable price. We have very latest machine which makes the architectural name board and architectural sign board with great quality. The designs and the font used are also very unique. We are not only architectural sign board makers in chennai but also do installation of the same. The signs are very classy. We also use not reflective faceplate which makes the view better and also withstands many climate conditions. We are among the very few experienced companies in this field.
GlassSignage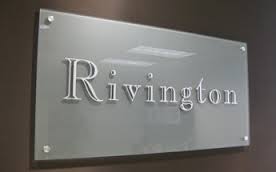 Axis Letters is a leading company which is a Glass Signage board dealers and makers in Chennai. We manufacture these quality boards which are of long lasting. We use very unique and high quality designs. We offer them at reasonable price. Glass name plates are very good way to show signs, for house numbers and also for office name. Glass name plate price are nominal and they are very eye catching. The glass name boards can not only be used for offices but also for house. Glass name plates can be fixed on doors, walls, metal doors, beams, etc. They are very unique way of showing your business name. It uplifts the interior of your home. Only few people deal in glass sign boards and we are the best in this business. Our team makes a great design on the plates which will be liked by all. We are leading glass name plate and glass sign board manufacturer company in Chennai.
LED Signage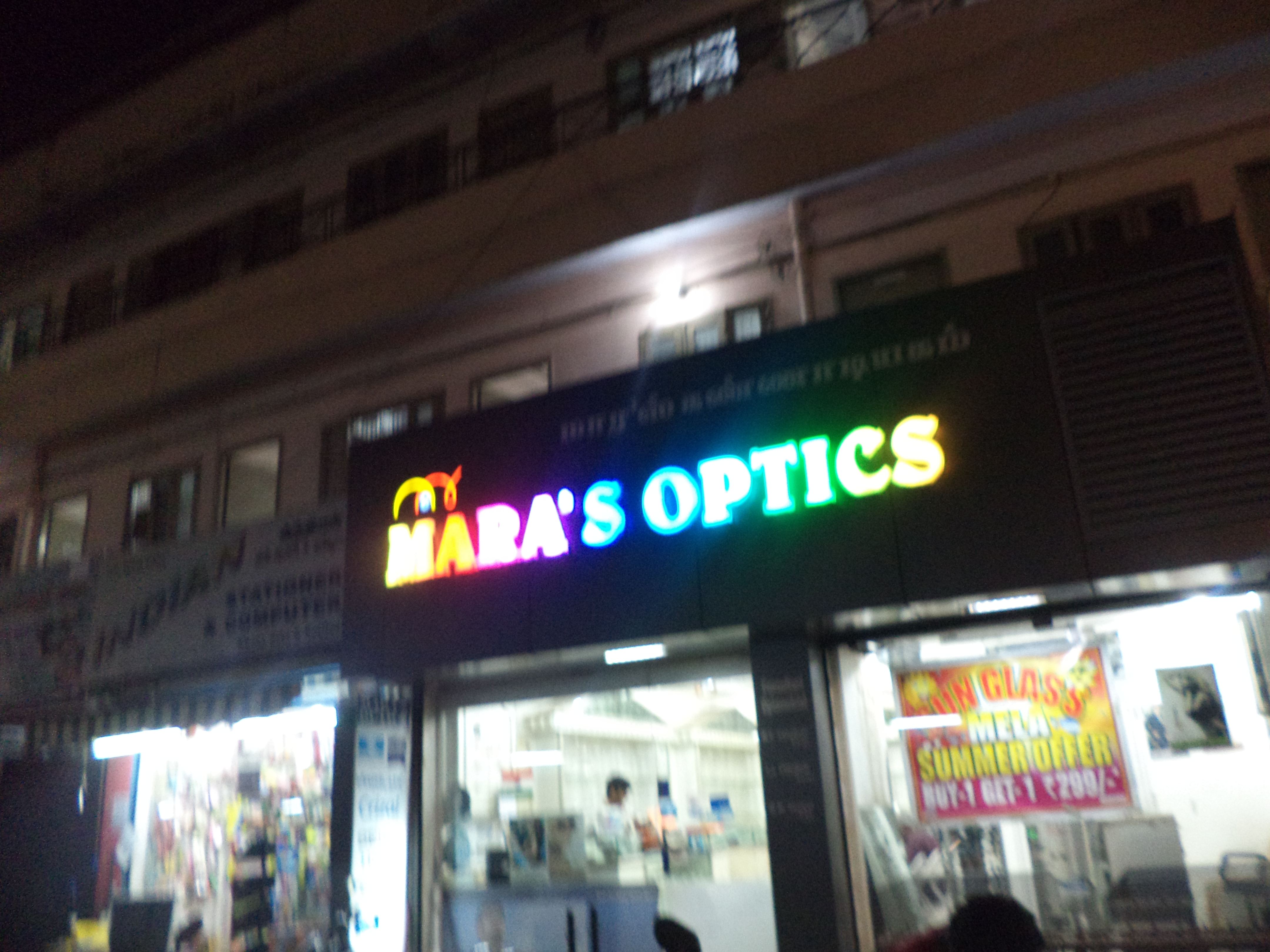 For LED Display Signage board dealers and makers in Chennai contact us. We manufacture these quality boards which are of long lasting. Eye catching designs are offered at reasonable price by our company. LED Displays are used in corporate events, in product marketing, in company meeting, for demo of a product, launching ceremony, sports events, etc. Our company offers led display board at very low price. Don't look at the price of the led display board, but look at the quality of the output it gives. Because the boards consists of numerous small lights which gives out the text and images. We have many years of experience in this field. The led board designs are made with much care and each and every minute details is looked after. Apart from sign boards we are the leading led display board manufacturers in Chennai. We deal all over India. Only high quality led name board and sign board display panel is used. If your business uses led name board and led sign board then your business will generate more business. Axis Letters is a leading led display board manufacturers and dealers in Chennai. We have done many projects and all the signage boards are made with high quality led lights which provides great lights and also lasts long.
Metal Letters Signage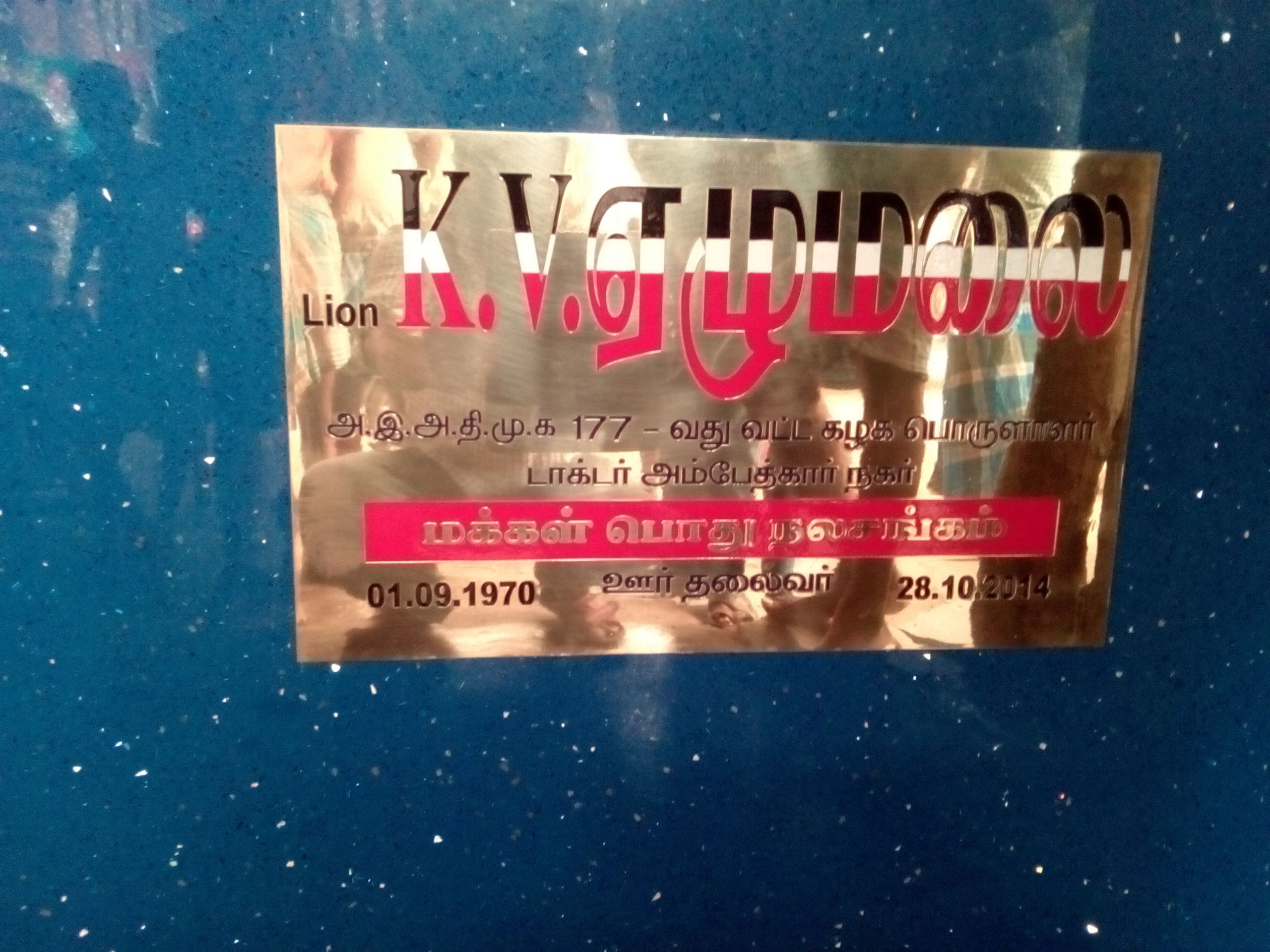 Casted metal letters sign boards are also very famous. Many star hotels use this technology. The metal letters signs are fixed on the wall with a big font size. The best advantage of using metal letters for sign boards is that they can withstand all types of weather. Fixed mostly outside on the wall it withstands rains, sunlight and wind. The style of the letters can be made using fancy fonts and styles. Many people prefer steel letters name boards because of its polish look. We are ss letters sign board dealers and makers in Chennai. Our company offers eye catching designs at reasonable price with metal letters, ss and steel letters. Light metal styles are also used. Industrial metal sign are vintage because from olden times metals have been casted and used to make their boards. We manufacture these quality boards which are of long lasting not only for commercial but also for homes. 
Neon Signage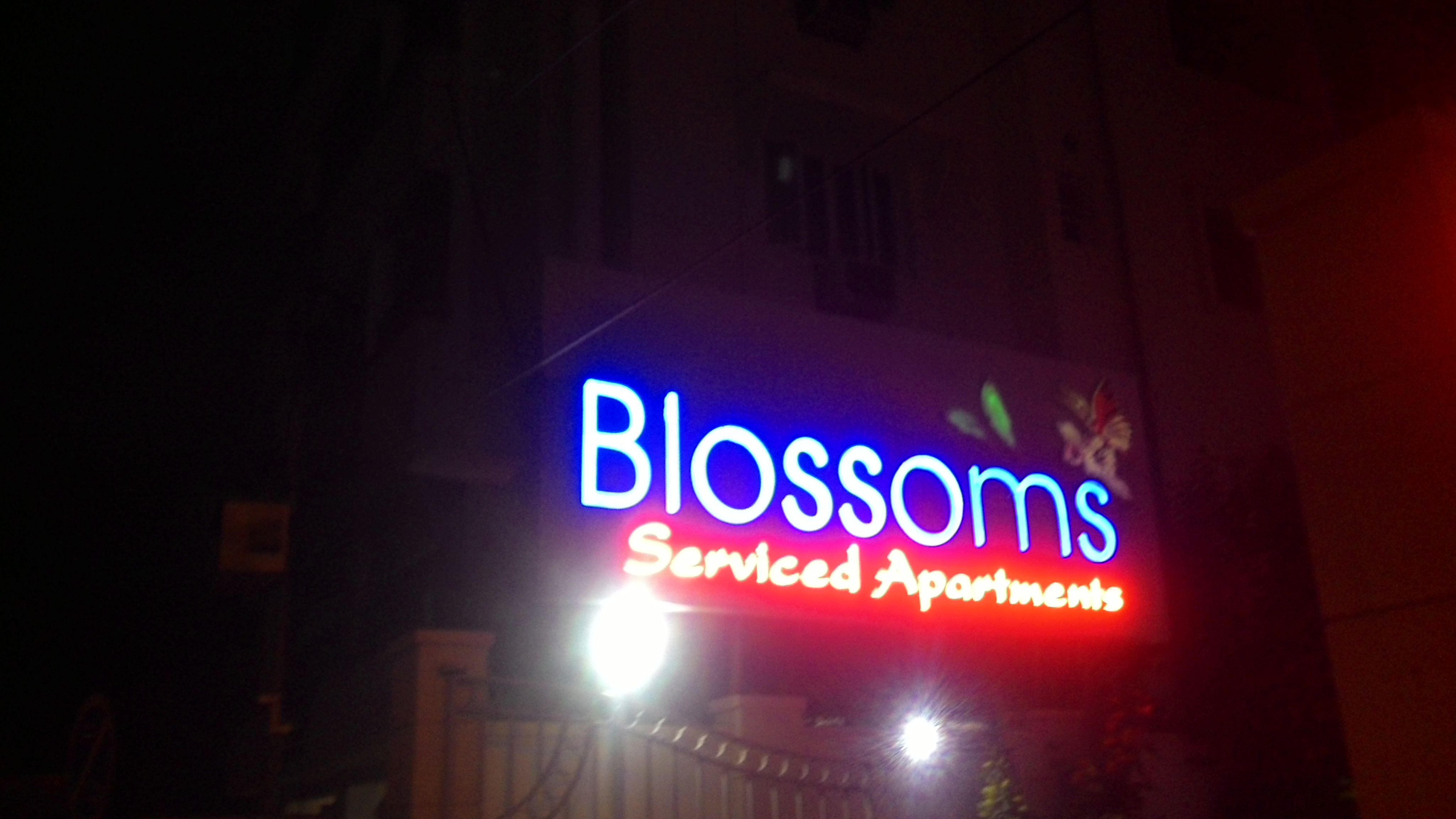 Axis Letters is a leading neon light signage makers and dealers in Chennai. The neon light name board is the best way to showcase your business. As it is very high in resolution the neon letters and words can be viewed from far distance. The way the letters move and the animation provided makes it even more enjoyable to the viewers. The price may be bit more when compared with normal boards but it is worth due to its effects. Not only for shops and offices it can also be used for home. The neon sign board fonts can be also made as per the requirement of the customer. These letters are fitted on the board which are of good quality. Just image a name full of bright light running in the night in an animated way. Yes, you will like it. That is the beauty of the neon sign boards and letters.
Prohibition Signage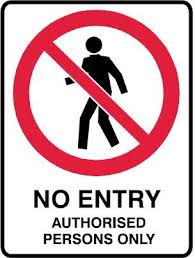 Safety has to be the first priority in many places. In places such as multi storey buildings, theatres, shopping complex it is very necessary to be in line with the safety procedures. Safety signs can help you in emergency. It is a rule that all places must have an emergency exit. But how will you know that there is an exit. The only way is through sign. It can save many lives in emergency. Not only during fire but also other symbols such as high voltage can help people from entering into high electric area or touching the electrical equipment. School zone signs can be helpful in for drivers to drive slow avoiding accidents. Axis Letters company is a leading prohibition sign boards manufacturers in Chennai supplying all over India. The prohibition sign templates and boards are very important. It can be used in many places as warning and caution to prevent people from dangers. The warning sign boards are made with great quality material and we make sure that the visibility is good even from a long distance.
It can be used in chemical lab where gas and chemicals are hazard. Caution signs such as go slow, speed breaker ahead can be helpful in avoiding accidents. We deal in: Caution Biohazard Signs, Safety Signs, Construction Safety Signs, High  Voltage Signs, Traffic Signs, Stop Signs, Street Signs, School Zone Signs, Parking Signs, No Parking Signs, Reserved Parking Signs, Handicap Parking Signs, Tow-away Signs, No Trespassing Signs, Custom Emergency Signs, Fire Extinguisher Signs, Exit Signs, Flammable and Hazmat Signs, No Smoking Signs, Restricted Access Signs, Shipping and Receiving Signs, Floor Safety Products, Custom ANSI Safety Labels, Machine Safety Labels, Electrical Safety Labels, International Safety Symbols, Door Labels Inspection Tags, Machine Tags, Equipment Status Tags, Electrical Tags, Highway Signages, Road Traffic Signs, Road Signages, Site Safety, ETC. For best design and template contact our company in Chennai. We are dealers and manufacturers of high quality warning and danger sign boards with great designs.  
Reception Signage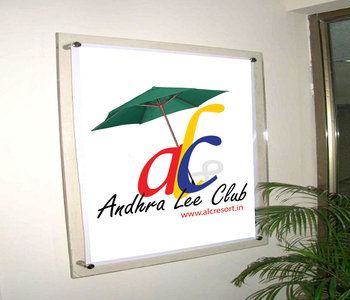 Reception is a great place of every office. It is the place where it defines the office. Axis Letters is front runner in reception signage board making company in chennai. The reception desk is the place where people come to query. Many wait at the reception area. It is also the center of welcoming. In many malls where there are many offices in a single floor the reception name plate at the entrance is helpful for the customers. We make reception name plates as per the logo of the company.  We are reception signages makers and manufacturers in chennai. Our company has many years of experience. Eye catching font at the entrance gives a more glow to your company. We make reception name boards using metal letters, glow shine letters and even in glass. Many people prefer glass name of their company and logo at the reception area. Contact our executives for latest designs and for best offer price.
Safety Signage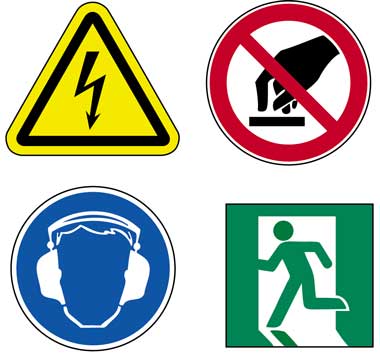 Safety signages are very much in demand and also very important. Axis Letters are safety sign board making companies in Chennai. The safety signage boards are compulsory for places such as chemical companies, warehouse, laboratory, diesel tank, workshops, industries, welding areas, zoos, construction sites, roads, etc. There is not a single road which does not have road safety sign boards. From diversion, men at work to one way everything is a must. Same way for construction sites also it is very important. Some of these safety name plates can be life saving. So don't neglect thinking what is the use of this small piece of symbol. We are dealers and makers of safety sign boards in Chennai. Not only on small level we manufacture for big level projects. Some people think that this is just a small sign and that it does not matter but as mentioned earlier this small piece of direction can be very important and life saving as well. 
Shop Signage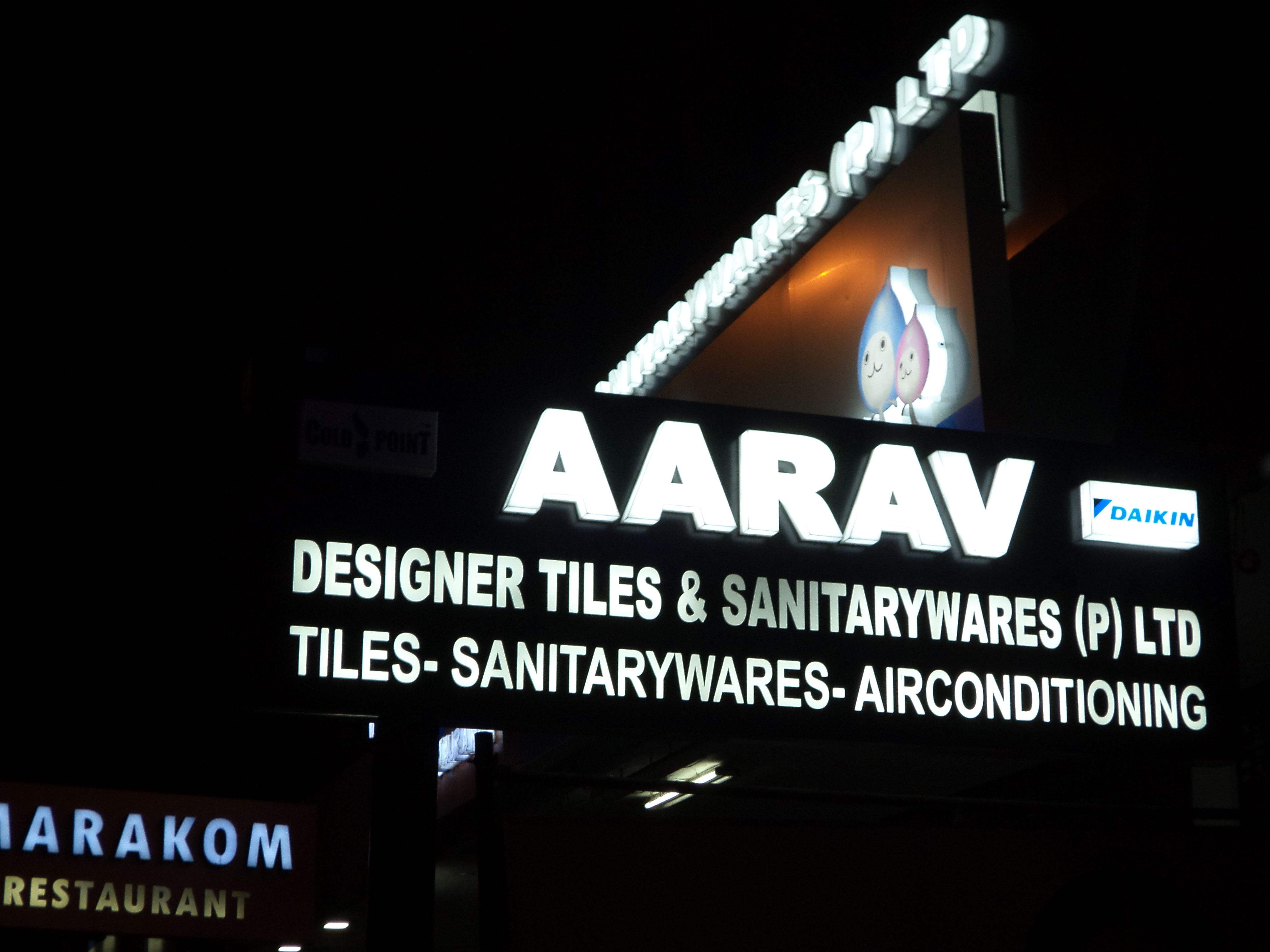 Axis Letters company has many many years of  experience in making shop name boards and office name boards. Shop signage is very important as this shows the nature of the business and also the board defines the quality of the shop. The only way to attract customers is to put up a board with great style and design. Imagine you are opening a new shop or office in a new area. How would you be able to let others know what business you are into. Ok as everyone knows shop front name board will be put up. But how will they trust the quality of your product. The only was is to have a great shop name board design which will be great and eye catching. Once the board is attractive and then the customer will be satisfied and will come into your shop or office. We have many shop name board designs which are suitable for computer office, mobile shop, medical shop, hotels, restaurants, hospitals, schools, colleges, computer centers, browsing centers, tailor shops, tea stalls, fancy stores, printing press, clinics, jewellery shops, fast foods center, hardware shops, etc. We are sellers and dealers of all kinds of boards in Chennai. For price and manufacturing cost contact the executives of our companies. Axis Letters is a leading name board making company with experienced and trained board makers.
Slim Light Signage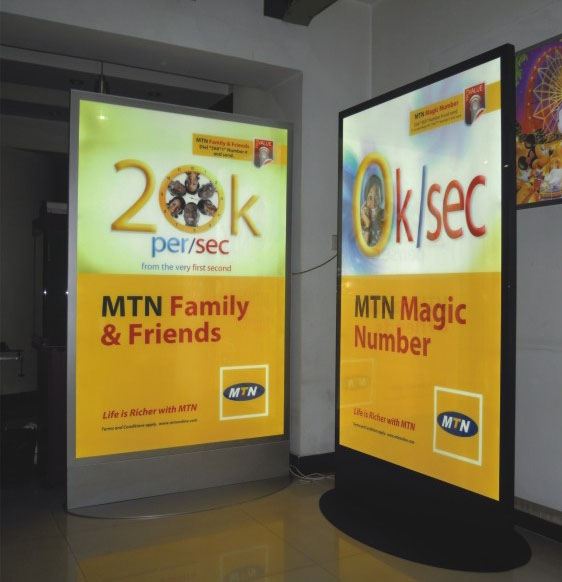 Slim light signage boards can be seen in theatres, restaurants, hotels, etc. These are boards which have brochure in the front and lights at the back. The brochure or otherwise which can be called as display keeps moving. It is a simple way to attract people. You would have definitely seen in cinema theatres where the upcoming movie is displayed in a stand. Slim light signage is always used in malls, theatres, etc. The background light which projects through the movie poster attracts people. People can see the cast and the release date on it. Not only in theatres but also in restaurants and hotels. In many fast food centers the name and the image of the dish is printed in a thick card poster and it is fixed in slim light board. It looks great. Our company deals in slim light signage in Chennai. These boards are manufactured at correct price and great designs. We are sellers, dealers and makers of these boards all over Chennai.
Unipole Signage / Billboard Signage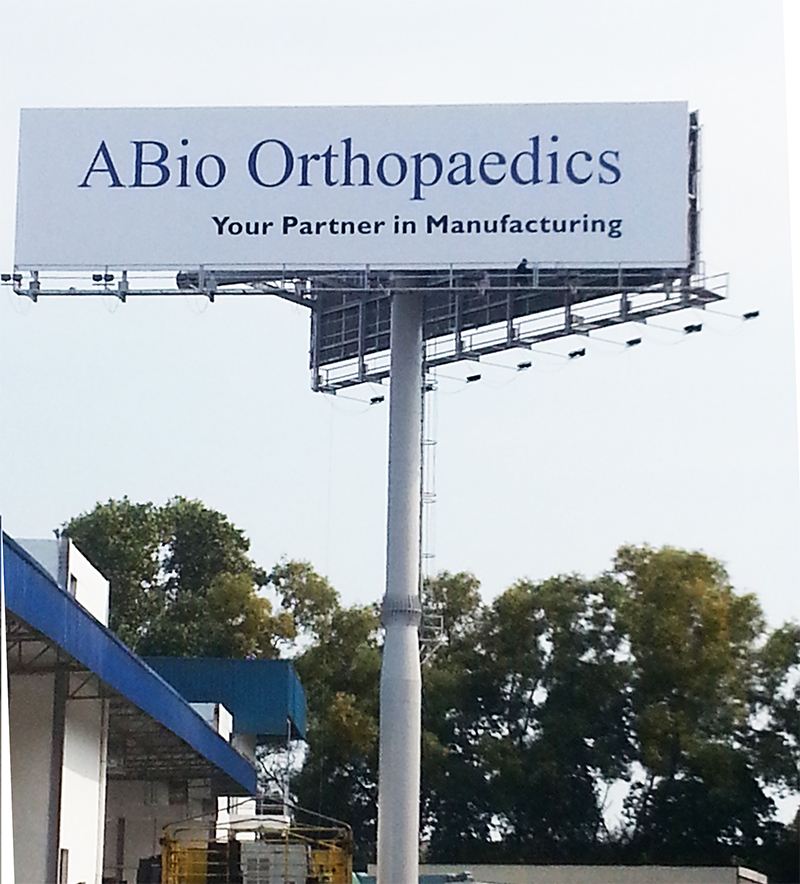 Unipole and Billboard has become a great demand all over the city. The size and design determines the quality of the company showcased. We are sellers and dealers of unipole sign board and billboard in Chennai. We manufacture them using good materials to make it last long. Contact us for price and other details. Our company is frontrunner in makers of boards which are suitable for outdoor advertising. Billboards advertising is very famous. We are a company which are manufacturers of billboard vinyl signage boards in Chennai. We provide installation all over India. The boards are fixed at proper locations so that it can be seen by many people. We have boards fixed on highways, expressways, markets, traffic signals, railways stations, shopping malls, etc. These boards are very low of cost and good in quality. We also provide printing on billboard vinyl charts and sheets. We also have designers who can providing designing at affordable cost. Eye catching billboard design images will attract one and all. Bill hoarding is the best way to promote your business. Because it is fixed in a place where many people go by. This is very much different from television and print media. The big banner size hoarding at the road can be viewed by thousands of people in a single day. We are leading dealers and suppliers not only in Chennai but all over Tamil Nadu.
Direction Signage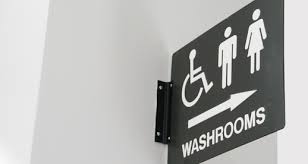 Wayfinding signages which are very important. They can be very helpful in finding directions. We are manufacturers of high quality direction sign boards in Chennai. Like all other signages we supply not only in Chennai but also all over Tamilnadu. We also make led direction sign boards which reflect lights and can be seen from far away. We are makers of way finding signages which can be used in buildings, hospitals, hangings, lobby, restroom, hotel room, wedding, parking lot, library, outdoor, offices, etc. It can be used as road direction signages, as handheld signages, etc. The quality of the boards has to be very good as many of them are fixed outdoors and they have to withstand rain and sun. They have to be very durable and must withstand climatic conditions. Not only durability it has to be visible in the dark. We are dealers and sellers of way finding boards which comes with utmost quality. Not only do we manufacture we also do installation. We have hard working team which does installation and fixing efficiently. 
Acrylic Signage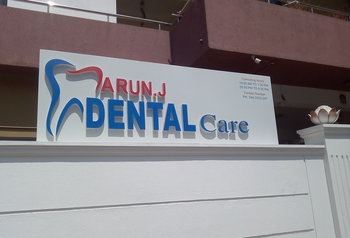 Our acrylic name board makers company located in Chennai provides high quality acrylic boards with great designs. The quality is defined in the materials used, from the designs and from the prints. We have a team who have great experience in the field of designing and being in the field of acrylic signage for more than 20 years helps us to give a good quality output. We are acrylic signage manufacturers having office in Chennai. We also are suppliers and dealers for customers at a very low cost. We also have other types of boards as you can see from our website. For any details regarding the features, regarding the quality and designs just give us a call at the number given. Our executives will contact you immediately and will help you with a rough quote after knowing the requirement from your side. The acrylic images will provide great view and the customer can view the print and designs from a long distance without any problem. We have a great hardworking team who can also provide installation with ease. Name boards are very important as it can attract customers and can help you grow your business.
More Signage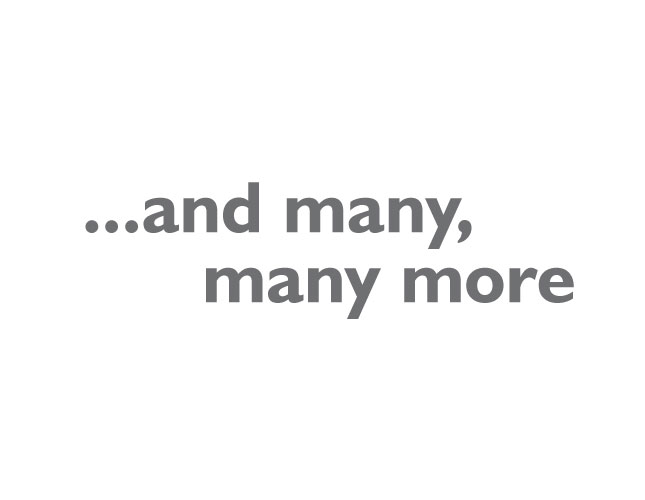 Our company also deal in Front Light Board, Front Lit Board, Back Light Board, Back Lit Board, Glow Shine Board, Routing Cutting with Acrylic Board, Tube Light Board, Etc. We also deal in vinyl board printing in Chennai. Digital Banner Printing Work is also undertaken. We are also dealers of Flex Board, Digital Board, Pylon Board, Reflective Sign Board, Hoardings, Modular Signage, Foam Board, Sun Pack, etc. All the products are available at very low cost. You can contact us at any time to know about the price of the work and products. You can also contact us to know the quality of our work and products. We being in this field for many years has given us edge over other companies and being experienced also helps us to know what is best for the customers. We are the best dealers of Reflective Sign Board, Hoardings, Modular Signage, Foam Board, Flex Board, Digital Board, Pylon Board, Sun Pack, etc. in Chennai. ACP Cladding and Glazing is also done by us in Chennai and all over Tamil Nadu. Location is not an issue for us. ACP Cladding and glazing is very important for many buildings because it gives a good outer look to the buildings and also gives good view from inside. ACP structural glazing is done by our team in a very quick time and the project is done with great quality. Our company are manufacturers and is the best among many other companies due to our hard work and experience. There maybe many acp cladding and glazing contractors in Chennai but we have been in the top list due to our hard work and high quality. The acp installation is done for all kinds of buildings such as small buildings, big mnc buildings, IT company buildings, BPO company buildings, etc. The installation is done in a very professional way. If there is any need for acp building elevation and cladding work do contact us. You can also view our acp building elevation projects in our gallery. Our ACP cladding and glazing companies in Chennai does work for customers all over Tamilnadu. You can also check our gallery for projects in Reflective Sign Board, Hoardings, Modular Signage, Foam Board, Flex Board, Digital Board, Pylon Board, Sun Pack, etc.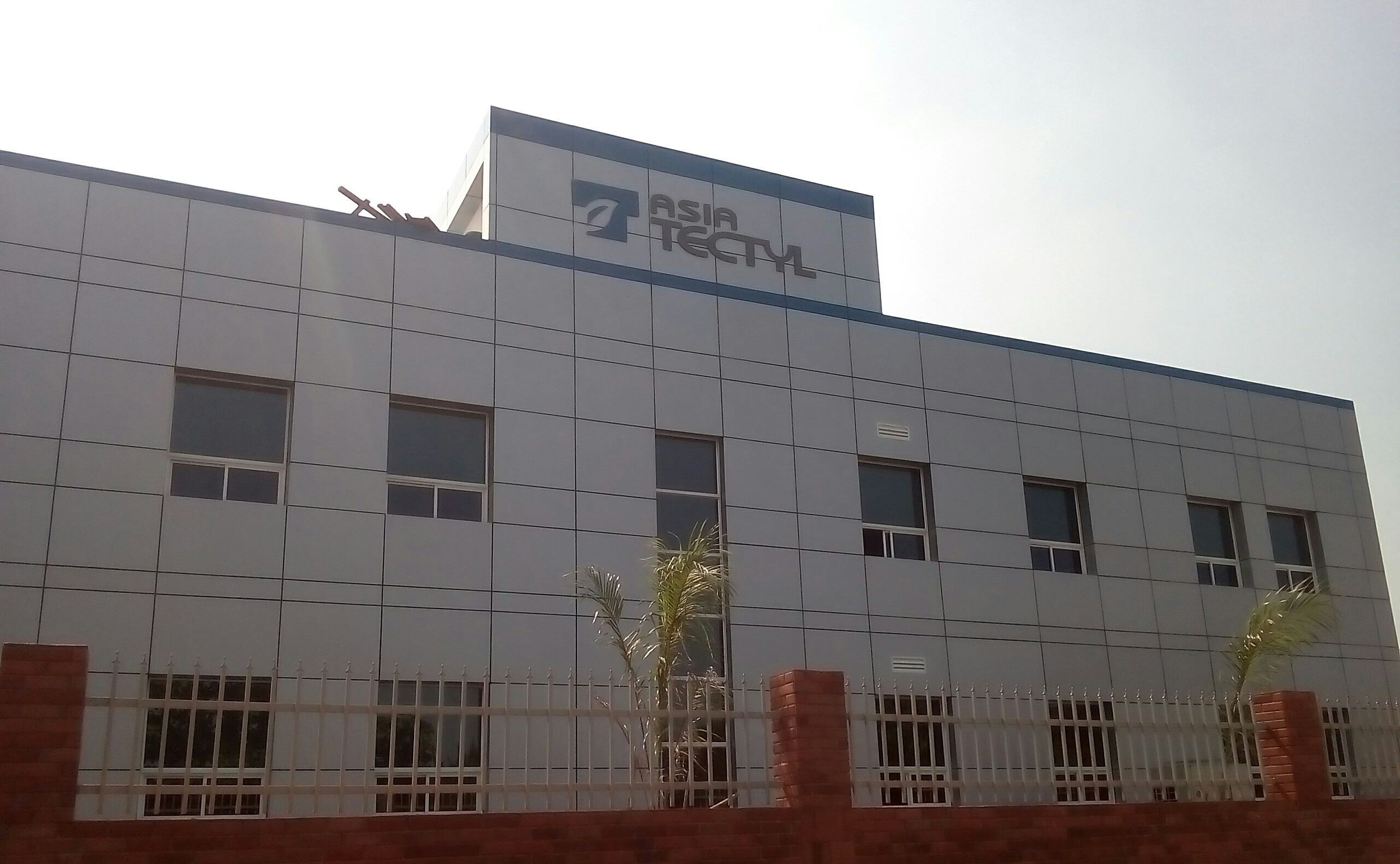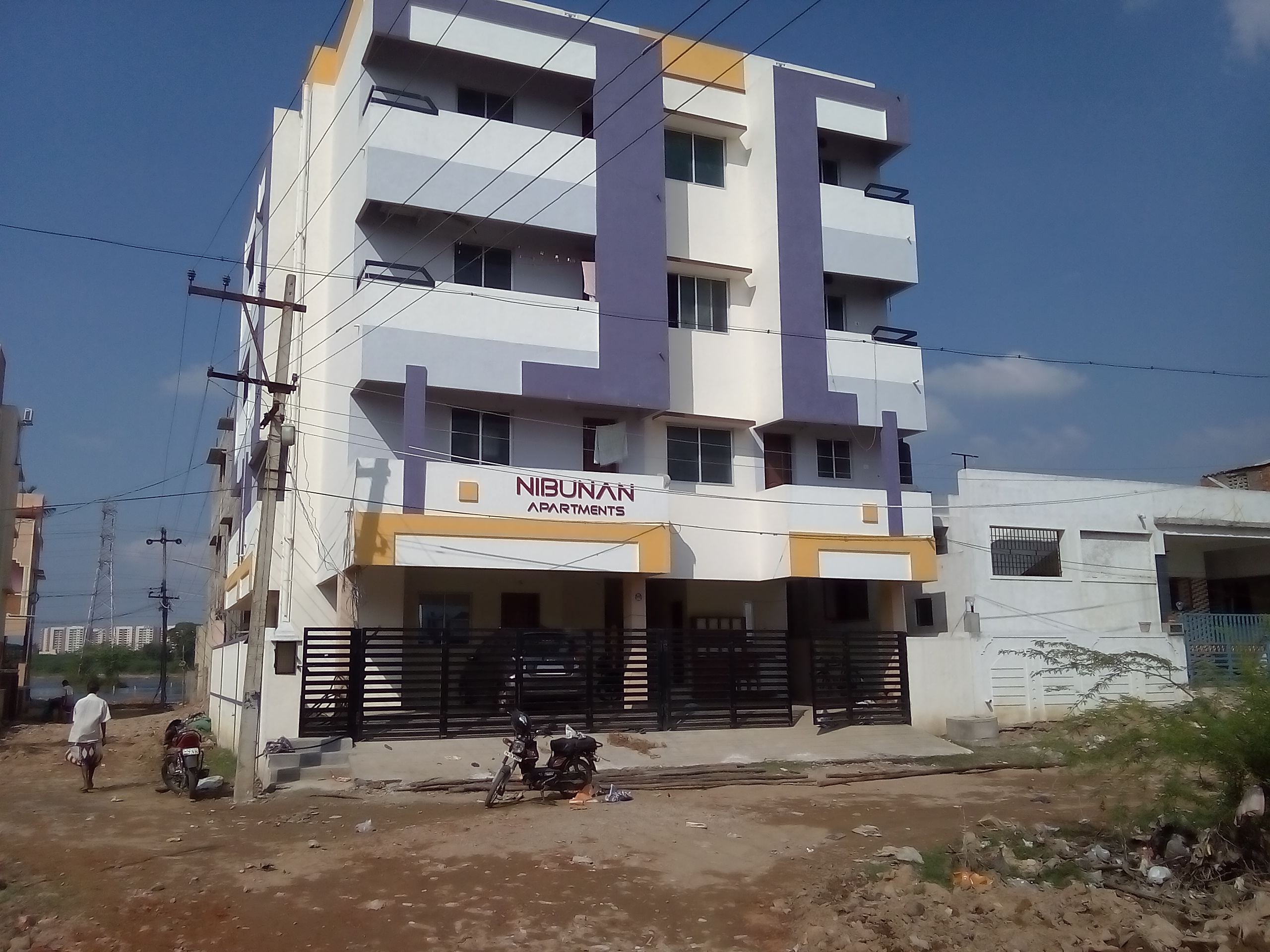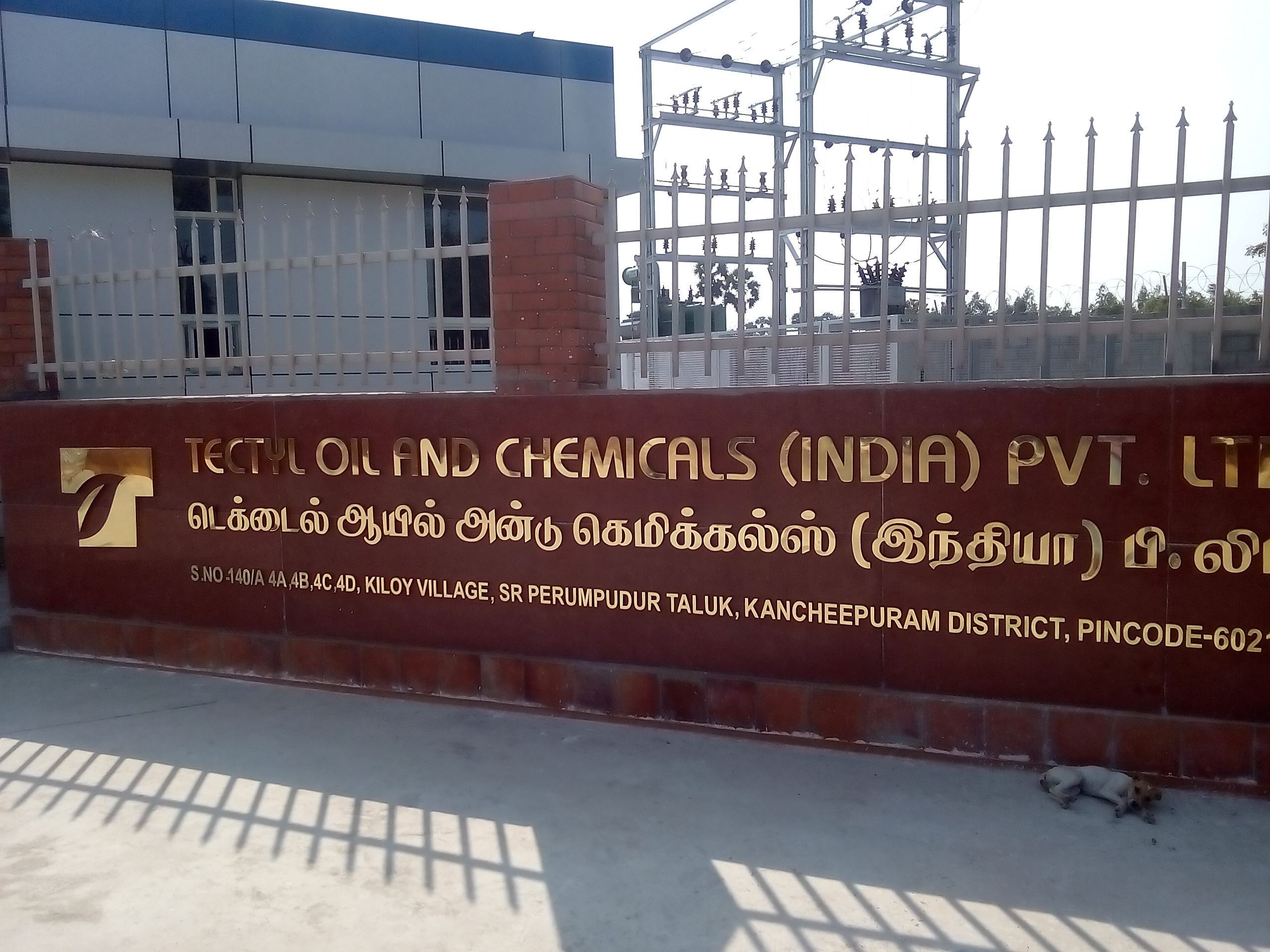 Name Boards were like unsung hero some years ago but not anymore. They are the real deal nowadays. Like the saying, first impression is the best impression it is true with the name boards. The name boards when gives a good impression and attraction it is bound to bring in a lot of customers. From small shops to big showrooms the sign boards plays a very important role in bringing in the customers. The customers first looks at the sign board to find out the details about the business. And if the sign board is good then customers tend to think that the place will be good and their product will be good. Such is the importance of the signage work. We at Axis Letters know this fact very well and that is why we do all our best, not only to make the boards look good but also to make sure that it uplifts the image of our customer's business and also to make sure that it brings in lot of business to them. This feat can be only achieved with many things done properly. Good design has to be the first priority. It has to be eye catching and different. Then the color combination has to be good. Everyone gives importance to logo. From smaller companies to big MNC's everyone is very choosy and knows the importance of the logos. They know the importance of brand and hence we put a lot of effort on logos. Then unlike traditional method if the signage are with the latest trends such as neon or led or metallic letters then it is also good. When these things along with other small things are done perfectly we bring out a perfect name board. There are also lot of new technology and features used in the sign boards. The usual printed canvas boards would not withstand harsh weather. As time goes the sun and rain would make the colors dull and the board would also get damaged. But now there are weather proof method and does withstand harsh weather conditions for a longer period of time. New prints are very good and can be seen from a longer distance. Latest technology is used in led running letters and neon signages. All these factors are done with great dedication and hard work from our side to give a quality output to the customers. 
We have coverages in the areas of : Nellore, Chitoor, Visakhapatnam, Hosur, Tirupati, Arakonnam, Tiruvallur, Chengalpattu, Cheyyar, Villupuram, Tinidivanam, Gingee, Tiruvannamalai, Salem, Trichy, Kumbakonnam, Pondicherry, Trivandrum, Cochin, Nagapattinam, Ariyalur, Coimbatore, Cuddalore, Dharmapuri, Dindigul, Erode, Kanchipuram, Kanyakumari, Karur, Krishnagiri, Madurai, Nagapattinam, Namakkal, Nilgiris, Perambalur, Pudukkottai, Ramanathapuram, Salem, Sivagangai, Thanjavur, Theni, Thoothukudi, Tiruchirappalli, Tirunelveli, Tirupur, Tiruvallur, Tiruvannamalai, Tiruvarur, Vellore, Viluppuram, Virudhunagar, Erode, Vaniyambadi, Sivakasi, Etc. We also provide services in cities of Bangalore, Mysore, Hyderabad, Secunderabad, Visakhapatnam, Srikakulam, Hubli, Mangalore, Belgaum, Vijayawada, Kurnool, Rajahmundry, Warangal, Guntur and other places.
We have coverages in the areas of : We Provide Services In Areas of Abhiramapuram, Adambakkam, Adyar, Alandur, Alwarpet, Alwarthirunagar, Ambattur, Aminjikarai, Anna Nagar, Arumbakkam, Ashok Nagar, Avadi, Ayanavaram, Besant Nagar, Broadway, Chetpet, Choolai, Choolaimedu, Chromepet, Egmore, Ekkaduthangal, Gopalapuram, Guindy, Iyyappanthangal, K K Nagar, Keelkattalai, Kelambakkam, Kellys, Kilpauk, Kodambakkam, Kodungaiyur, Kolathur, Korattur, Kottivakkam, Kotturpuram, Kovilambakkam, Koyambedu, Madhavaram,  Madipakkam, Maduravoyal, Manali, Mandaveli, Medavakkam, Meenambakkam, Mogappair, Mount Road, Mylapore, Nandambakkam, Nandanam, Nanganallur, Nungambakkam, Pallavaram, Palavakkam, Pallikaranai, Parrys, Perambur, Perungalathur, Perungudi, Poonamallee, Porur, Purasawalkam, Puzhal, Raja Annamalaipuram, Ramapuram, Red Hills, Royapettah, Royapuram, Saidapet, Saligramam, Santhome, Shenoy Nagar, Sholinganallur, Sowcarpet, Srinivasa Nagar, Sriperumbudur, St. Thomas Mount, T. Nagar, Tambaram, Taramani, Teynampet, Thirumangalam, Thirumullaivoyal, Thiruvanmiyur, Thiruvika Nagar, Thoraipakkam, Thousand Lights, Tiruverkadu, Tiruvottiyur, Tondiarpet, Triplicane, TTK Road, Ullagaram, Urapakkam, Vadapalani, Valasaravakkam, Vanagaram, Vandalur, Velachery, Velappanchavadi, Vepery, Villivakkam, Virugambakkam, Vyasarpadi, Washermanpet, West Mambalam.
Our Services: Building Signage, ACP Signage, Brass Letters Signage, Aluminium Letters Sign, Reception Signage, Popular Signs, A-Frame Signs, Banners, Vehicle Wraps, Truck Graphics, Car Magnets, Truck Graphics, Boat Signage, Retail Signs, Awning and Fascia Signs, Exhibition Signage, Etching Signage, Etching Stickers, Fire Escape Signage, Fire Safety Signages, Fire Exit Stickers, Fire Exit Signage, Window Graphics, Point of Sale Signs, Digital Printing, Floor Graphics, Business Signs, Other Sign Types, Advertising, Display Signage, Neon and LED, Banners and Flags, Factory Signs, Hotel Name Signages, Bakery Name Signages, Billboard Signage, Safety Signage, Fire Exit Signage, Digital Printing, Acrylic Signage, Capital Letters Signage, House Name Plates, Apartment Signage, Highway Signage, Real Estate Signage, Lettering, Window Signs, Car Signage, Vehicle Signs, Parking Nameplates, Industrial Signage, Hospital Signage, Meeting Room Signage, Steel House Numbers, Swimming Pool Signage, Toilet Signages, Warning Signage, Showroom Signage, Foam Board Signage, Auto Glow Signages, Corporate Signage, Food Court Signage, Entrance Signage, Commercial Signage, Emergency Signage, Hazardous Signage, School Signage, Construction Signage, Shopping Mall Signage, Ss Engraving, Elevator Signage, Cake Shop Signage, Brass Engraving, Free Standing Signage, Emergency Signage, Brass Etching, Construction Safety Signages, Display Stands, Glass Etching Stickers, Evacuation Signage, Ceiling Suspended Signage, Automobile Signage, Emergency Exit Sign Stickers, Waste Disposal Signage, Sun Board Printing, Pylon Signs, Reception Signs, 3D Logos and Lettering, Illuminated Signs, Pull Up Banners, Prohibition Signage, Sandwich Display Boards, Factory Entrance Signs, Factory Signage, Stainless Steel Engraving, Stainless Steel Etching, Meeting Room Signage, Main Entrance Signage, Lift Signage, No Entry Signage, Pull Push Signage, Exhibition Backdrops, Exhibition Printing, Glow In the Dark Sticker, Digital Printin, Vinyl Printing, ETC.
Applications: Beauty Salons Name Boards, BPO Name Boards, ITES Company Name Boards, Colleges Name Boards, Computers Centers Name Boards, Computer Training Institutes Name Boards, Educational Consultants Name Boards, Furniture Shops Name Boards, Hospitals Name Boards, Clinics Name Boards, Hotels Name Boards, IT Companies Name Boards, Jewelery Shops Name Boards, Job Consultants Name Boards, Leather Companies Name Boards, Logistics Companies Name Boards, Mobile Phone Showroom Name Boards, Packers and Movers Name Boards, Real Estates Name Boards, Builders Name Boards, Schools Name Boards, Software Companies Name Boards, Travel Agents Name Boards, Hotels Name Boards, Restaurant Name Boards, Resorts Name Boards, Colleges Name Board, Computers Centers Name Board, Computer Training Institutes Name Board, Beauty Salons Name Board, BPO Name Board, ITES Company Name Board, Educational Consultants Name Board, Furniture Shops Name Board, Hospitals Name Board, Job Consultants Name Board, Leather Companies Name Board, Logistics Companies Name Board, Mobile Phone Showroom Name Board, Packers and Movers Name Board, Real Estates Name Board, Builders Name Board, Hotels Name Board, Restaurant Name Board, Resorts Name Board, Clinics Name Board, Hotels Name Board, IT Companies Name Board, Jewellery Shops Name Board, Schools Name Board, Software Companies Name Board, Travel Agents Name Board, ETC.